Eulogy for Gaylord Landen Campbell
Nov 4, 1927 to Sept 24, 2009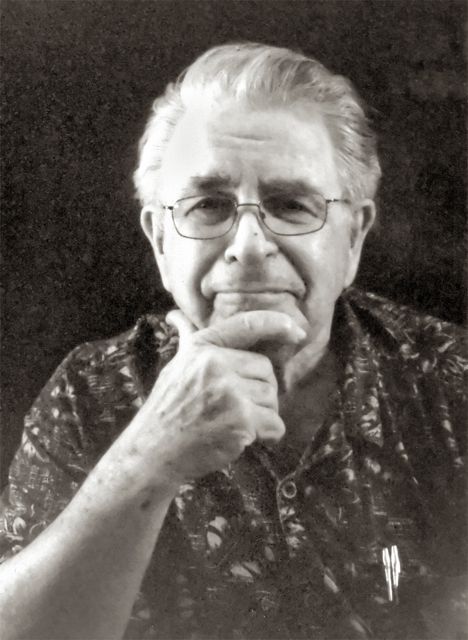 Slideshow of Gaylord's life
Heather On The Hill, For My Papa (by Jenee)
This is a song from one of my Papa's favorite musicals, Brigadoon. I sang this, for him, on the day I heard he'd died. This one's for you, Papa. – Jenee
Childhood/Youth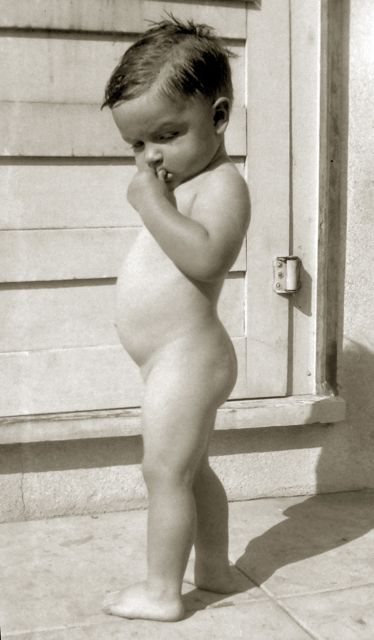 Gaylord Campbell, was born at Hollywood Presbyterian Hospital on November 4th, 1927, to Andrew Conway Campbell and Hazel Olive Landen Campbell.
His father's business, Sunset Engineering, supported the petroleum industry with parts. His mother worked at Sears, & Roebuck. He was raised as an only child, although at ten years old, he anticipated the addition of a sibling, who unfortunately passed away during the first year of life.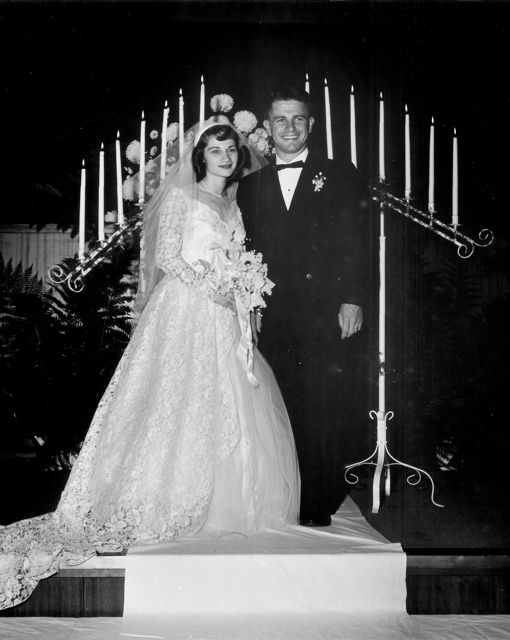 Gaylord was introduced to Joyce Marsh, in 1953, through a colleague on the South Pasadena Police Department. They met for the first time at a Boy Scout Jamboree, where she and the colleague's girl friend were working for the telephone company. They were married on Friday, November 13th, 1953 (Friday the 13th), and were married for 51 years.
Born to them were, Gaylord Edward, and Gayle Lynn.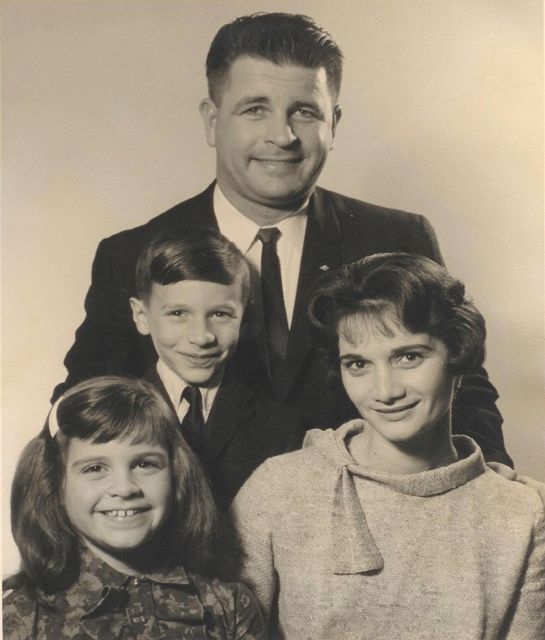 Gayle married Michael William Hughes in 1987. Gaylord and Joyce were adored by their granddaughters, Jenee and Kelly. Gaylord was preceded in death by his wife Joyce, in November 2004.
In his early years living on a ranch in the San Fernando Valley, Gaylord enjoyed riding his horse to school in the then rural setting. Change soon came and he moved to the big city, the Echo Park / Silverlake district of Los Angeles. He attended Clifford Elementary School, Thomas Star King Junior High School, and Belmont High School.
This is where he met many life–long friends. He was a member of Boy Scout Troop 78. He enjoyed creative efforts, such a molding lead army soldiers and designing wooden stamps for printing. In addition, he designed his own surfboards from plywood, and enjoyed surfing.
He was on the staff of his school newspaper, writing the editorial cartoons. In high school, he was proud to play as the quarterback for the football team, even if the team never won a game. He had a variety of jobs, including delivering U.S. mail at the holidays, and setting pins for the local bowling alley, and even cleaning toilets at Pioneer Market.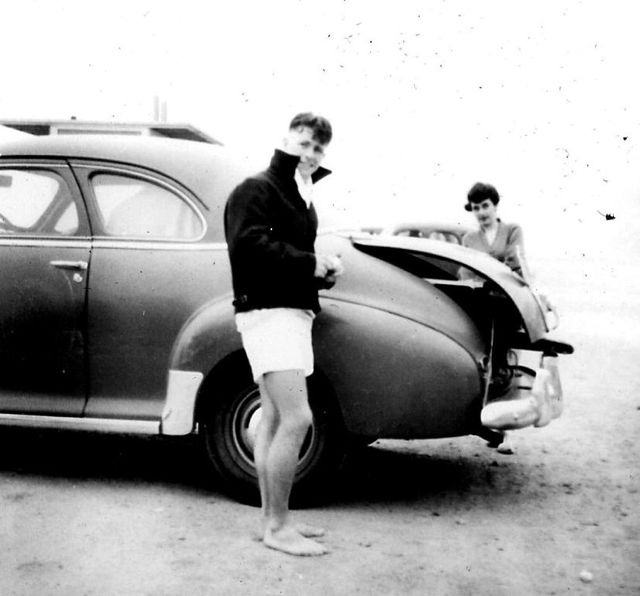 He was the first of his friends to have a car, and often invited his friends on trips to the beach.
As a youth, Gaylord attended Hollywood Presbyterian Church, and was also encouraged by his mother, Hazel, to learn of other religions. She took him to visit Jewish Synagoges, a Mormon temple, "Four Square Churches", Baptist Churches, Catholic Churches, to name a few. He went with his mom to Sunrise services at the Hollywood Bowl and even to Angeles Temple to hear Amy Semple Mc Pherson. As a result, he gained an understanding and a respect for many religions, yet held firm to his own Christian faith.
Career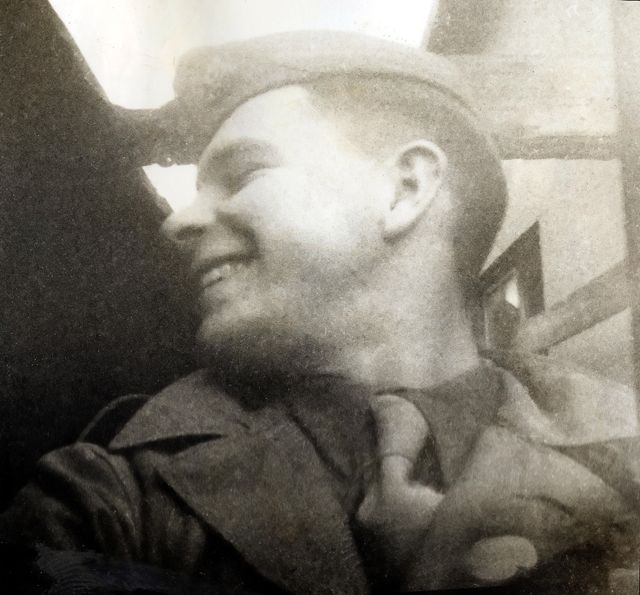 After graduation from the Winter Class of 1946 at Belmont High, Gaylord joined the U.S. Army-the 24th division of Hawaii, for whom he served at the end of WWII. from 1946-1947 and 1950-1952. When he was interviewed his young neighbor Joan Elise, and her study group from school, He stated, "War is the worst thing you could ever want."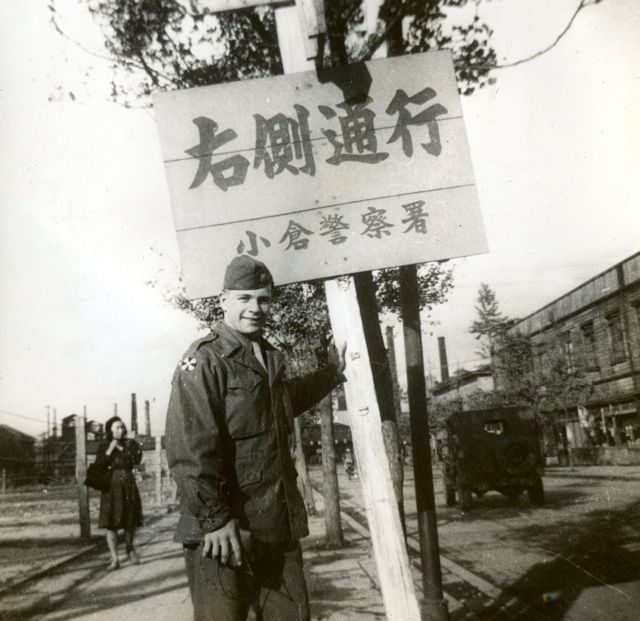 Gaylord, however, often shared fond memories of his time in Japan, where as an 18 year old soldier, he had his own driver, and ran the recreation program that included rest hotels, movies, training films and caberets. He enjoyed sharing about his adventures in Japan and especially enjoyed sharing his rendition of the Japanese apple song with friends. His dislike for cruising on the seas, stemmed from his adventure at sea, when a typhoon almost capsized his ship.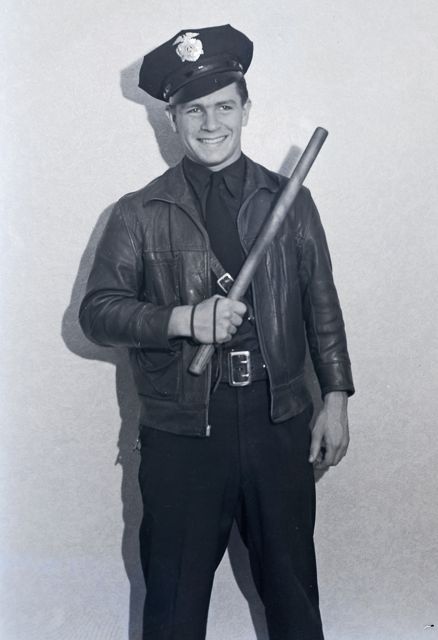 After serving in the army, he began his career in law enforcement, as a fingerprint expert with LAPD, where he served from 1948-1950. He then returned to the military for two years, serving in the Criminal Investigation Department during the Korean War. Then in 1952, he joined the South Pasadena Police Department, as a detective. Gaylord's claim to fame while working there was that while in pursuit of a suspect on the 110 fwy in So. Pasadena, driving 90 mph in the squad car, he flipped his car, and because of the shotgun holding up the roof, he escaped without harm. That incident was the catalyst that began the installation seatbelts in police vehicles.
From 1952-1969 Gaylord concurrently served as an instructor at the LA County Sheriff's Academy and as an officer. Then in 1958, joined the LA Sheriff's Dept, serving as the press liaison officer in the Sheriff's Information Bureau. During that time, he became well-respected, and was known to be "tight-lipped". One of the most memorable events in his tenure with LASD was manning the Command Post in Watts, during the Watts Riots.
Then in 1969, Gaylord was appointed by Richard Nixon to serve as United States Marshal to Central California.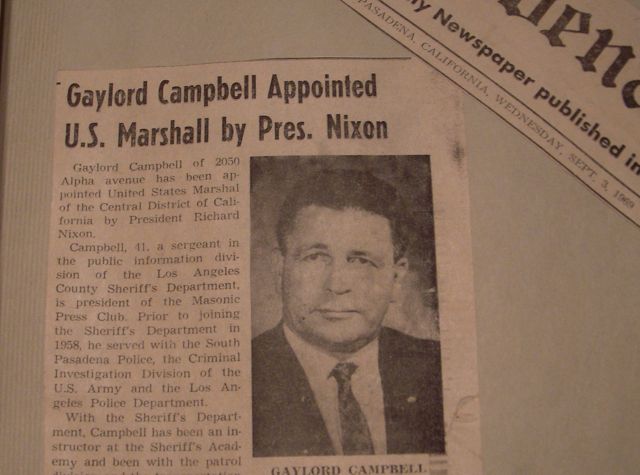 His district covered 7 counties: Los Angeles, Riverside, San Bernardino, Orange, Ventura, Santa Barbara and San Luis Obispo. In his role, he can be credited for starting the Anti-Air Piracy Program and incorporating sky-marshal's on flights at LAX. During his tenure with the U.S. Marshal's office, there were no hijackings, but over 1200 suspects were apprehended.Additionally, he was instrumental in many high profile cases, such as Sirhan Sirhan , the man convicted on the assassination of Robert Kennedy, the Patti Hearst Kidnapping Case, the Indian occupation on Alcatraz Island, as well as at Wounded Knee, S.D. Also, he worked closely with the witness protection program, often protecting Mafia informants.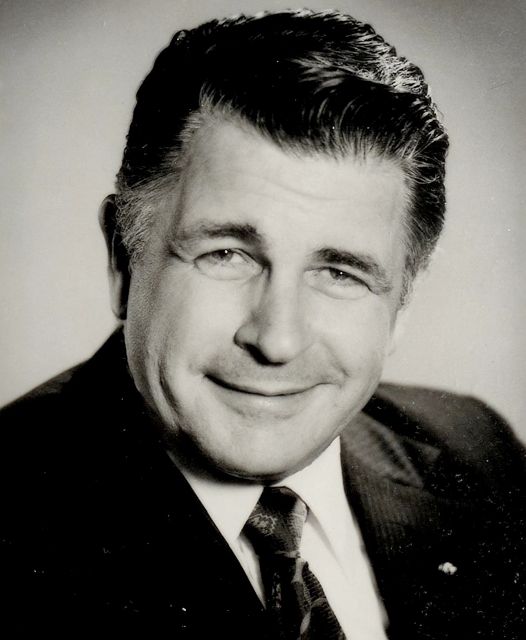 In his role as U.S. Marshal, Gaylord had the responsibility of serving the two supoena's to Richard Nixon, which ultimately led to his resignation as President of the United States. Although, as always remaining "tight lipped", Gaylord, along with his wife Joyce, who had be deputized as a US Marshal, personally delivered those subpoenas to him at the Western White House.
Upon Nixon's resignation, Gaylord served as US Marshal under President Ford, as well as into President Jimmy Carter's presidency. As this job was a political appointment, Gaylord's tenure ended in 1978, upon the appointment of a Democrat to the position.
At that time, he considered accepting positions offered to him as Chief of Police, Chief of Security, and even considered the position of County Assessor, yet ultimately, he decided to enjoy the life of retirement, with great satisfaction that he was able to retire before the age of 50.
Clubs/Honors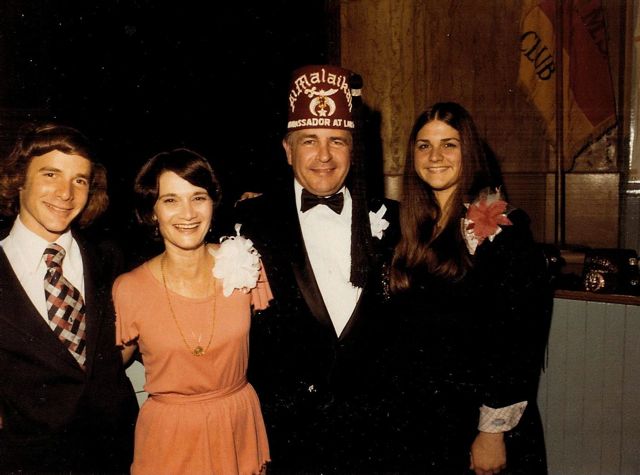 Gaylord was involved extensively in organizations. He was a past commander, past state convention chairman & life member of the American Legion Los Angeles Sheriff's Post #309,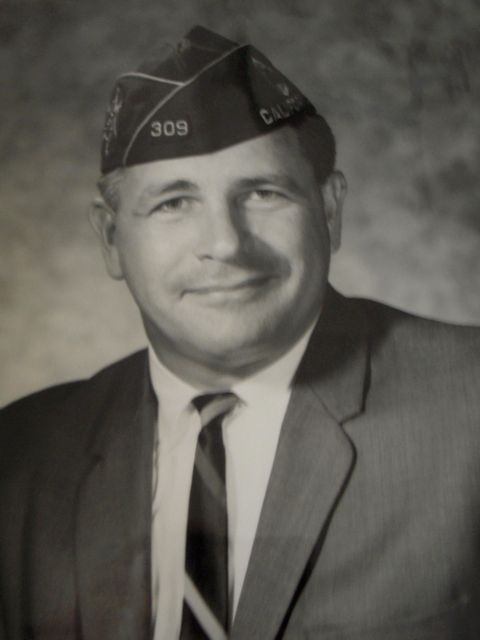 a member of Corona Lodge of Free and Accepted Masons, a past president and 50 year member of the Peace Officers Shrine Club, a member of the Board of Directors of the San Gabriel /Valley Council of Boy Scouts of America, a member of the Royal Order of Jesters along with his classmate John Wayne, a was a member of the Masonic Youth Council just to name a few. He has been honored by countless organizations and governmental agencies for his work, but his honors are too numerous to mention now. If you come to the house after the internment, the walls in his den will show you just a sampling of those honors.
You've heard about Gaylord's family and work, but I'd like to share with you the real passions of his life. Early in his marriage, he enjoyed photography and had a side business doing family photography. I vividly remember every Halloween watching him photograph all of the neighborhood kids as they came to trick-or – treat. He also dabbled oil painting.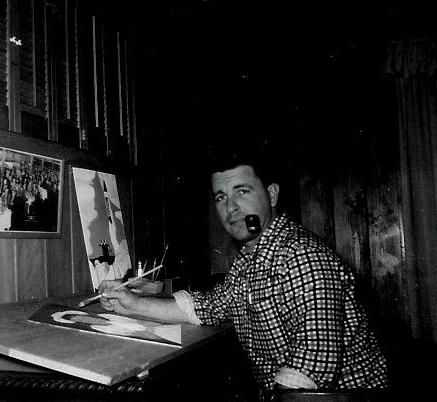 Gaylord enjoyed sports, and most recently watching Tiger Woods perform magic on the golf course. He also enjoyed rooting for USC, although he attended UCLA.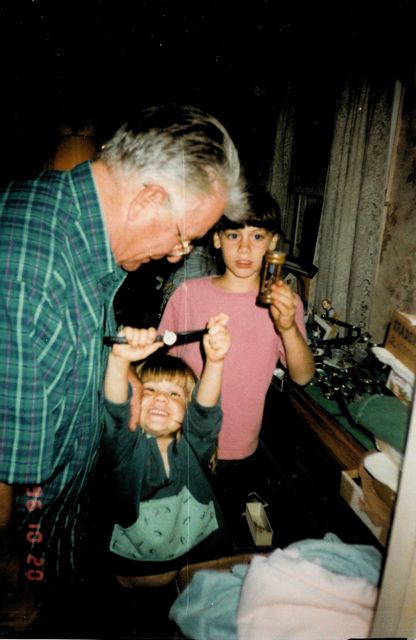 After Gaylord retired, he took up the hobby of buying and selling Rolex watches. I think he was missing the excitement of law enforcement. As a result, he met many interesting people and enjoyed the watches so much that he decided to go to clock school, where he learned to repair and refurbish watches and clocks.
He enjoyed weekend outings to yard sales, not only to buy watches and clocks to repair, but he also enjoyed meeting new people.
Gaylord continued this hobby until this year, and regularly donated 200 watches a month to the Salvation Army.
Gaylord's greatest passion was for people, however. He enjoyed keeping contact by phone with his friends and family near and far. Many of you have been recipients of those calls, I'm sure.
He was a man who enjoyed humor. He religiously called his good friend Garry every morning to read him the comics over the phone. He was ready with a joke to share with friends and collected good ones to share from the news paper.
He loved to play practical jokes on and with his friends, which earned him the distinction as manure broker for the city of San Marino.
He enjoyed fun banter with servers at restaurants he frequented, often asking them if they had left handed chopsticks or California water, waiting to see their confused response. At his favorite restaurant, Colonial Kitchen, he is better known for California water, than by his name, Gaylord.
He also enjoyed playing cards and had mastered gin rummy, which Uncle Harry graciously taught Gaylord. Gaylord enjoyed playing cards with Uncle Harry, my brother Gaylord and anyone else wanting to play.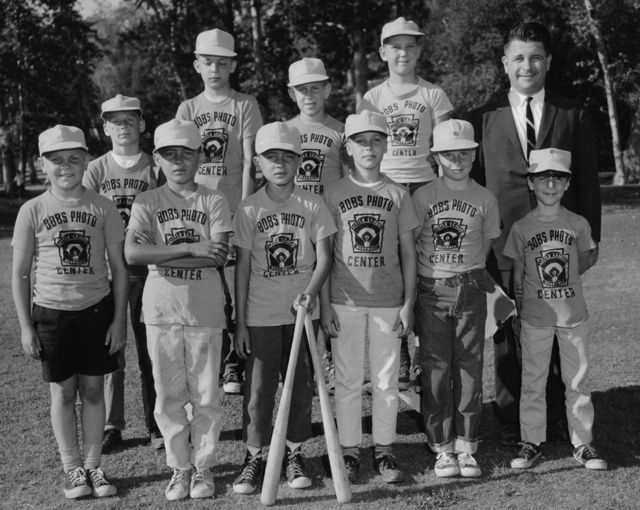 Another passion for Gaylord was serving youth. He served as the coach for my brother's little league team and enjoyed encouraging the team players. His involvement in Masonic organizations often focused on helping youth. He was a strong supporter of the Shriner's Hospital and often referred families in need to receive their services free of charge. He was also very involved with supporting Boy Scouts of America and enjoyed not only his time as a scout, but also serving on the San Gabriel Valley Boy Scouts Council Board.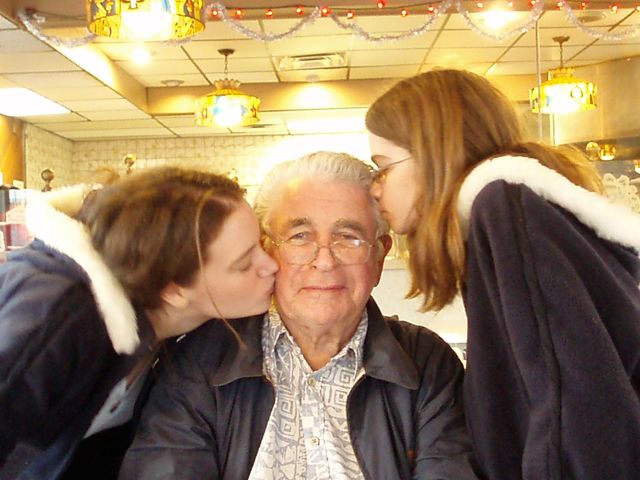 My father was not only a character, joking and enjoying a good laugh. He was also a man of character. He was a man of great integrity. In my lifetime, I never heard him breech a confidence, never heard him utter a profane word. He truly set a high bar toward which we all can strive. While stationed in Okinowa, my uncle Walter received a letter from my father and mother, announcing that they were going to get married. My uncle's response to my father was "be good to my sister." Uncle Walter told me that my father far exceeded his expectations for being good to my mom. He always looked out for others before himself.
However, Gaylord was a creature of habit and that combined with his Scotish heritage manifested itself in his life. How? When we sorted through all of his pictures since retirement, we could easily label the year by what shirt he was wearing. Although he possessed many clothes, he chose to wear the same shirt until it wore out. Perhaps, that's why he selected law enforcement…he could wear the same thing every day!
Thank You
In closing, We'd like to thank all of you for making Gaylord's life full with your companionship and friendship. We have been truly blest by all of you as well as those here today to celebrate Gaylord's life and homegoing!